Many of us have homes with areas that could be better utilised. The team at Flexi can custom design any kind of cabinetry for your home; cabinetry that suits your lifestyle.
Making the most of the unused spaces and areas in your home can help you to become more organised or provide you with a place to enjoy and relax with friends and family.
At Flexi, our team's extensive experience in custom cabinetry will help you to utilise every part of your home, including those awkward corners and hard-to-use spaces such as loft spaces, thoroughfares, entryways and awkwardly shaped rooms.
We also have plenty of innovative ideas to help you create an area of your home that is made for relaxing and enjoying your life, whilst also adding value to your home.
Some of our customers have spare rooms that we have transformed into entertaining areas with cleverly designed storage spaces or small parts of the house that we have turned into useful spots that contribute to the overall organisation of the home.
Regardless of the area, we can transform a space into something useful, convenient and enjoyable.
The team at Flexi has been helping the people of Perth make the best use of the space in their homes since 2001. Our expert team of designers and cabinetry professionals have extensive experience in creating a variety of useful, as well as entertaining, spaces for your home.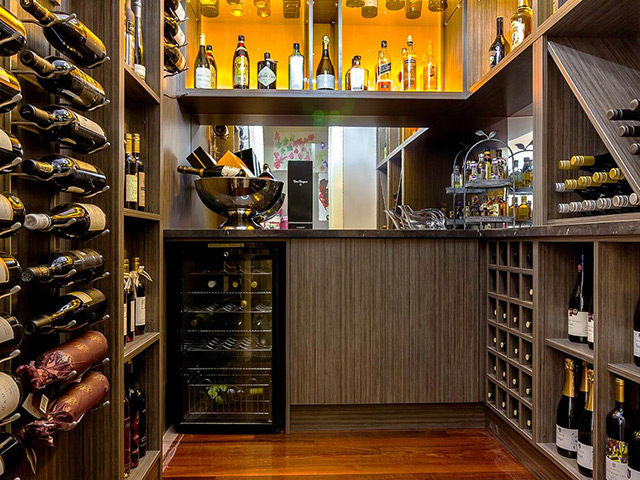 Wine Cellars
As a wine lover with an extensive collection, you'll know how important it is to care for your wine as it ages. A dedicated, temperature-controlled room will protect your wine for many years to come, and Flexi's cabinetry services can custom design a fabulous cellar, complete with wine rack and accessories.
All you need to do is enjoy your wine collection with family and friends!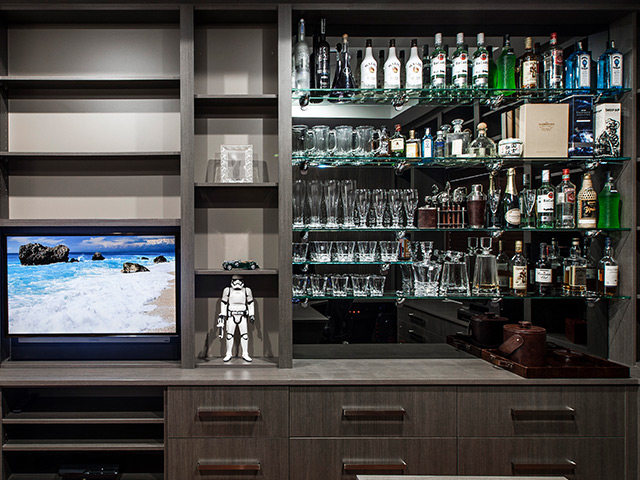 Bars
Flexi's custom designed bars are built for durability and can make room for a bar fridge, sink and glasses. Bars can be in living rooms or outdoors in alfresco areas or next to swimming pools.
Complete the look with an endless choice of shelving, cupboards, lighting and seating, and then invite your friends over for Friday night drinks around your new bar!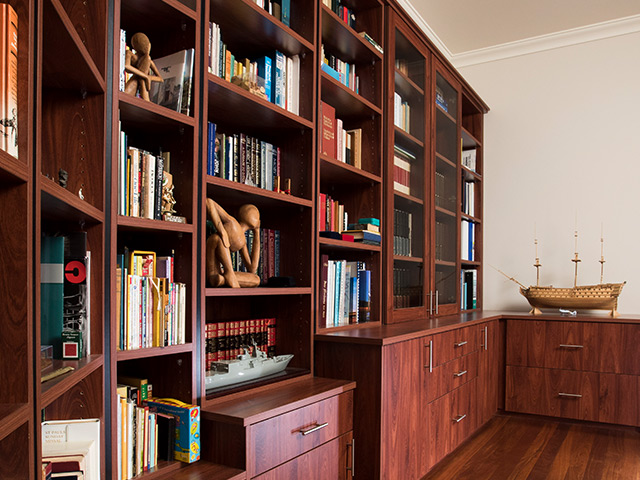 Bookcases & Libraries
Display your favourite books, ornaments, artwork and photographs in your custom designed bookcase or home library. Flexi offers a massive range of colours, materials and cabinetry.
Whether it's a bookcase built-into some unused space in a living area or bedroom, or a full home library, all you'll need to to is find the time to sit down and relax with a good book!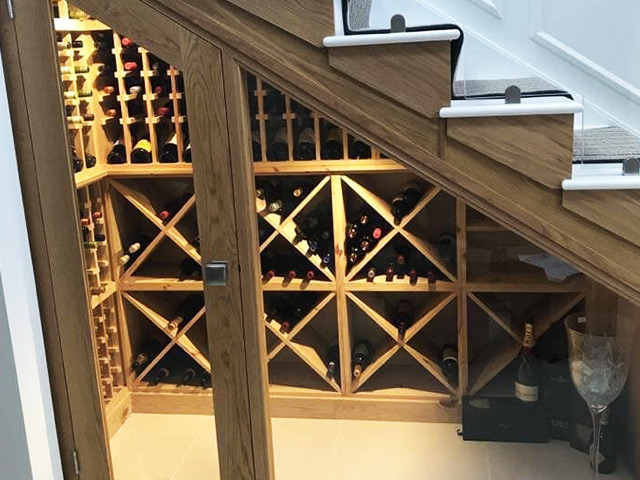 Storage Under the Stairs
Do you have a forgotten or cluttered space beneath your stairs? This is the perfect spot to have some storage for things such as kids' toys, games, shoes, suitcases, wine or just to have some extra pantry space.
Flexi can custom design a clever storage solution for under your stairs, so you can de-clutter and put this space to good use!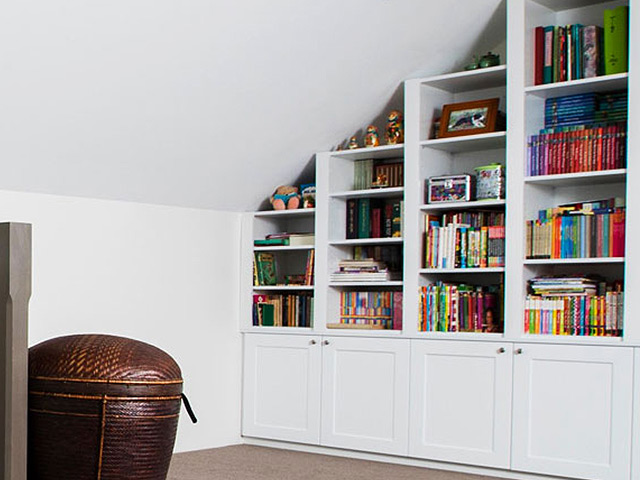 Loft or Attic Storage
Do you need some extra storage space for the christmas decorations, sports gear, books or memorabilia? If there's no more room in the house, then you should consider a loft or attic storage solution!
The team at Flexi can design custom cabinetry for those unusual angles in your loft or attic, so you can use every inch of space for bookcases, shelving, cabinets and cupboards.

In today's modern life, most of us find ourselves getting busier and busier.  Trying to balance work, children, social lives and keeping your home in some kind of order is no small feat.  Having a home that can keep you organised with better storage solutions; specific areas where certain items can be found quickly and easily can really contribute to making you home run more smoothly.  Have an idea to make your home more efficient, fun or tidy?  Whatever your needs, Flexi has the know-how to make it a reality.  Speak to one of our industry experienced custom cabinetry designers to find out how we can make a useful, enjoyable space in your home, created just for you and your family.
Speak with a Flexi Designer
to discuss your brand new Kitchen, Laundry, Wardrobe, Home Office, Entertainment unit or any Custom Cabinetry
Call 9301 4200