A walk-in wardrobe is not only a place of storage. It is the area in which you begin and end your day.
Walking into a beautiful dressing room where you can easily select your clothes, shoes and accessories makes for a great start to your day. And at the end of your busy day, there is always a place for everything to go, so that you don't have a messy bedroom floor!
When our customers come to us to choose their walk-in wardrobes solutions, we consider design elements and storage solutions that will best suit them. Flexi's custom designed wardrobe solutions give you the highest standard of craftsmanship and attention to detail with a functionality to complement your busy lifestyle.
We only design and build the highest quality products, making sure all our walk-in wardrobes are:
Designed and installed on time and within budget
Custom designed wardrobe to fit your unique needs
Complete with made-to-measure and immaculately finished products
Installed in your home by qualified tradespeople
Beautiful to look at and functional for everyday use
At Flexi, we understand the design of your walk-in robe must suit you and your lifestyle. Our team will work with you to get the most out of your wardrobe, no matter how big or small. We will visit you in your home to create a 3D computer model of what you need from your walk-in wardrobe. We will help you maximise wardrobe storage whilst also ensuring your clothes, accessories and shoes are displayed to make selection easy and enjoyable.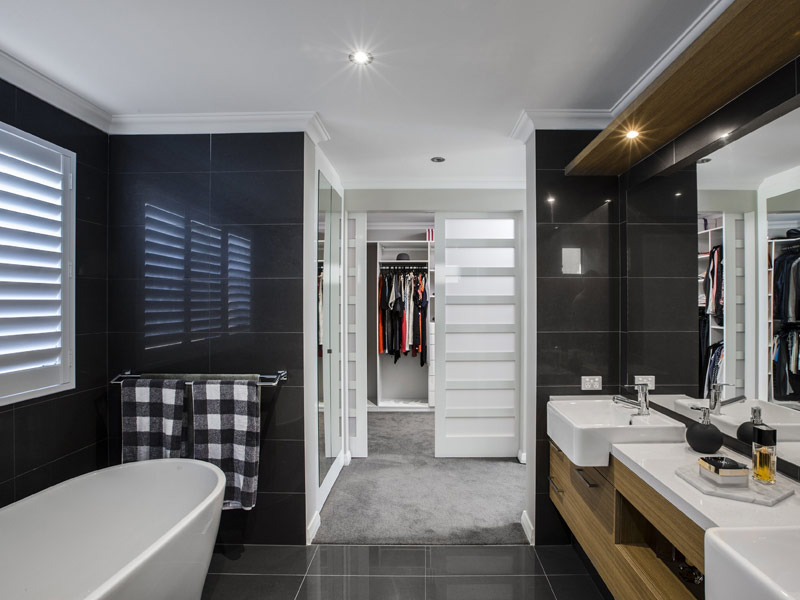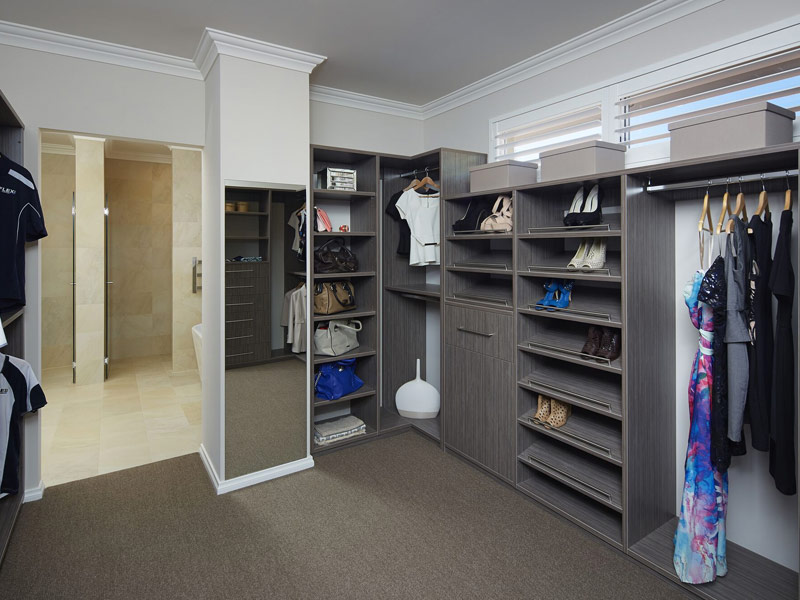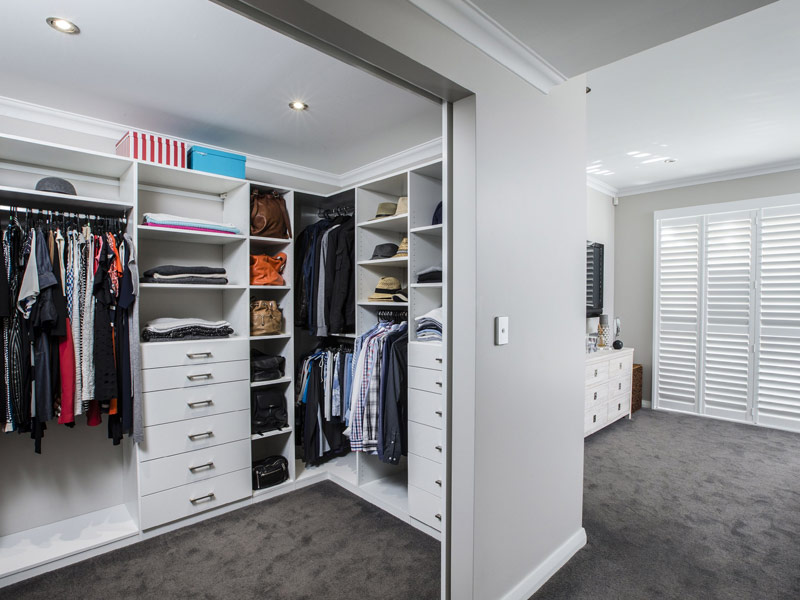 A walk-in wardrobe can combine open spaces with closed areas. You can incorporate doors, drawers and screened areas in an open plan space. The best solution can sometimes be a combination of walk-in areas and more traditional, closed off wardrobes or sections. Adding a closed-off section with screens or wardrobe doors can provide some privacy for the storage of precious or very personal items.

Things to consider in your new Flexi walk-in wardrobe:
 
Customised hanging space to store special items
Lighting to shelving – looks great and also enhances visability
An area for a safe
Pull-out ottoman with under-seat storage
Belt and tie racks
Valet rods
Trouser racks
Chrome baskets
Angled and pull-out shoe shelving
A range of jewellery drawer inserts
Lockable drawers
USB and electrical ports can be fitted where required
Wardrobe island cabinets
Lighting options
Hanging rails with built in strip lighting
Speak with a Flexi Designer
to discuss your brand new Kitchen, Laundry, Wardrobe, Home Office, Entertainment unit or any Custom Cabinetry
Call 9301 4200