Ever dreamed of owning a luxurious dressing room?
At Flexi, we can design a fully customised dressing room for you to enjoy modern luxury in your very own home, just like a Hollywood superstar!
A dressing room is a very large walk-in wardrobe, with many benefits, including:
Providing a luxurious, organised space for you to get ready in style and convenience
Protecting valuable clothing to keep it pristine for many years to come
Decluttering your bedroom from clothes and shoes
Providing you a space to safely store your valuables
A well-designed dressing room provides you with a relaxing space in which to put your outfit together for that important meeting, significant event or fun party. You'll know where everything is stored, and it will all be at your fingertips. Well-placed and appropriate-sized mirrors will give you a good view of how you look before you step out of the front door.
When it comes to dressing room interiors, the sky's the limit for design options. Some customers choose to keep their clothes stored out-of-sight, behind wardrobe doors, whilst others prefer to have all their clothes and accessories out on display to enable easy selection. Some prefer to have a blend of the two options. Dressing rooms can be modern in design or they can be more classic in style, reflecting both the preference of the home owner and the style of the house itself. Dressing rooms offer a great opportunity to add your own personal flair and style with intricate designs, wallpaper or displays of accessories.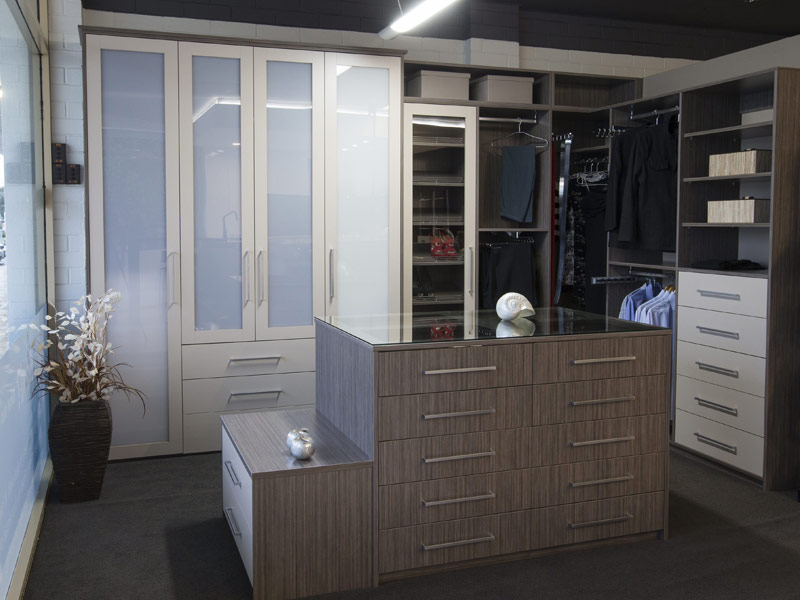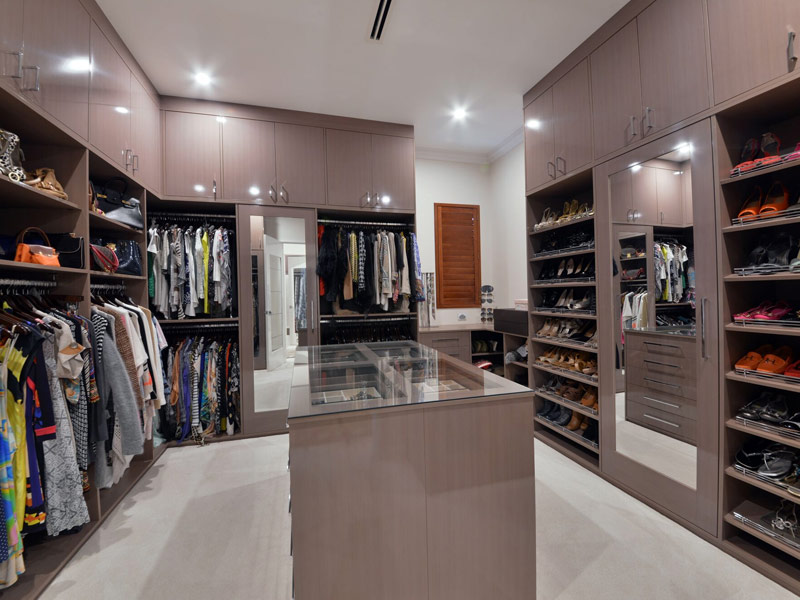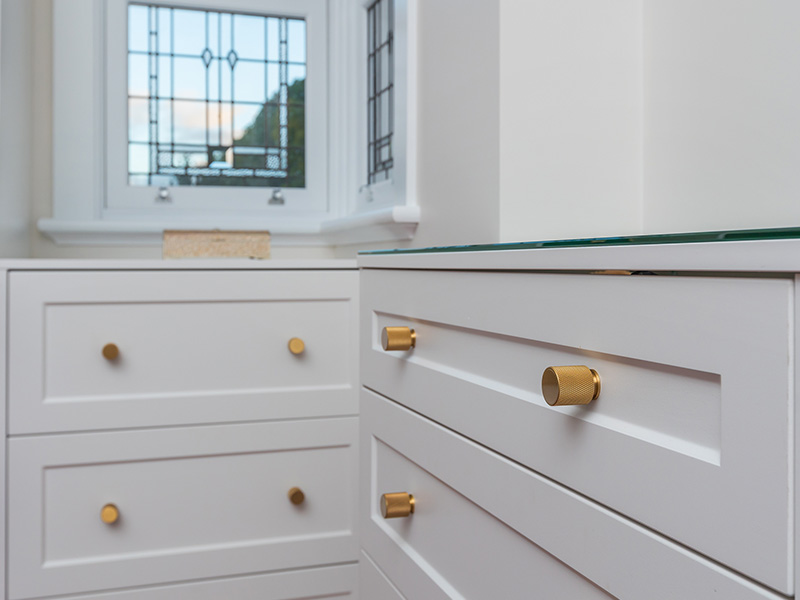 Your space is your own and at Flexi, we consider all your dressing room needs.  One of our experienced designers will visit your home for a free consultation to plan for your perfect dressing room.  During your consultation, we will discuss your 'wish-list', as well as make our own recommendations to give you the very best design for your fabulous new dressing room.  Some points to consider:
How many people are using this space?
Would you like his and hers sections?
Do you have valuables you would like to store?
Do you have hats, scarves, a large collection of shoes?
Do you have winter coats you would like to keep stored away in the summer months?
Flexi can include these handy features in your custom designed dressing room:

Customised hanging space to store special items
Lighting to shelving – looks great and also enhances visability
An area for a safe
Pull-out ottoman with under-seat storage
Belt and tie racks
Valet rods
Trouser racks
Chrome baskets
Angled and pull-out shoe shelving
A range of jewellery drawer inserts
Lockable drawers
USB and electrical ports can be fitted where required
Wardrobe island cabinets
Make-up station
Hanging rails with built in strip lighting
Speak with a Flexi Designer
to discuss your brand new Kitchen, Laundry, Wardrobe, Home Office, Entertainment unit or any Custom Cabinetry
Call 9301 4200